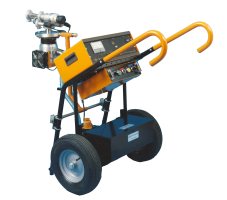 Turbo vacuum pumps. We build pumping units with turbo vacuum pumps.
The series of turbo pumps include ceramic and magnetic bearing designs, hybrid and molecular drag vacuum pumps.
We build high vacuum pumping equipment with turbo pumps. We have refurbished Alcatel Adixen turbopumps ATP 150 on stock.

Turbo vacuum pumping station HiCube
Dry Pfeiffer turbo pumping station.

Drag or turbo and membrane.
---
Turbo pump units
---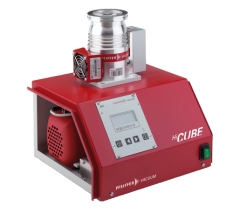 Dry Pfeiffer turbo pumping station HiCube 80 Eco
Pumping speed for N2: 67 l/s with DN 63ISO-K and 35 l/s with DN 40 ISO-KF
Ultimate pressure: < 1 x 10-7 mbar
Turbo pump: Pfeiffer Hi Pace 80
Backing pump: Dry membrane with 0.5 m3/h pumping capacity
Weight: 17 kg
Article-Number with Vacuum-Flange DN 63ISO-K: PMS03555
Article-Number with Vacuum-Flange DN 40 ISO-KF: PMS03557